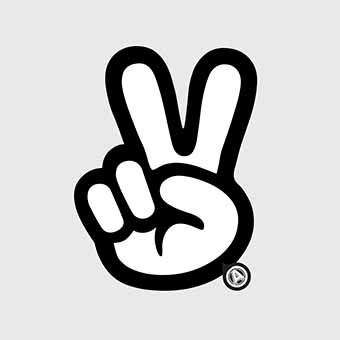 The Victory Club # 8
Date:

04/06/2021

Time:

2021/06/04 20:00

Location:

89 De Grey Street HU5 2RU

Venue:

Pavey Ark + Bella Ciao + Ubu Roi – The New Adelphi Club
The Victory Club presents, 21 socially distanced events…
The Victory Club # 8 – Pavey Ark  + Bella Ciao + Ubu Roi
Advance tickets at the bottom of this page – £5
Limited Capacity Event. 36 tickets available
Pavey Ark
Bella Ciao
Ubu Roi
Pavey Ark
We are an independent alt-folk band from Hull in the UK. Our debut album "Close Your Eyes and Think of Nothing" was released in March 2020. Have a snuffle about and please do say hi, we love to hear from lovely like minded folk.  UNCUT Magazine "A striking debut" Folk Radio"Pavey Ark set themselves up as a simple folk band then pull the rug out from under your feet……..
PAVEY ARK are a fast-rising alternative folk band from Hull in the UK. Atmospheric vocals and strings glide over finger-picked guitar, melodic bass and complex percussion. The result is a beautiful folk-inspired sound that has established the band as one of the must see alt-folk acts on the UK scene. Their sound is unique and evades immediate comparison but upon further listening the band's wide range of influences start to reveal themselves. From the 60's folk of Jack.C.Frank, Michael Chapman and Rodrigues through to Nick Drake, This Is The Kit and Radiohead.
Formed in 2016 the band are built around singer-songwriter Neil Thomas, described by UNCUT as "one of the most promising songwriters to emerge from Humberside". The band's first ever live performance was for BBC Introducting in Feb 2016. They went on to play Glastonbury Festival just 4 months later.
Pavey Ark's debut album was released in March 2020, just as the Covid-19 lockdown began in the UK. Despite the challenging timing, the album received wonderful reviews from national press including UNCUT Magazine, Folk Radio and many more. With BBC 6 music airplay from Mark Radcliffe and Chris Hawkins under their belt and a gorgeous debut album the band are excited to get back on the road again in 2021.Pavey Ark's live shows are just gorgeous. The string arrangements throughout the album are cinematic and layered compared to a more traditional folk sound. The band always play with violins but for larger shows are accompanied by string quartet which is a magical experience. You can catch the band live in 2021 at Moseley Folk Festival, Boomtown Fair, Deer Shed or an intimate headline show at the Green Note (London). They will also be supporting This Is The Kit at the beautiful York Citadel Church in Nov 2021. More dates TBC.
The band have ambitious plans for 2021 and beyond. Their 2nd up album has already been written and the demo's recorded during the 2020 lockdowns. So you won't need to hang around too long for their follow up record. Pavey Ark's debut album "Close Your Eyes and Think of Nothing" is available on limited edition transparent vinyl, CD and all digital services.Bella Ciao
A new Psychedelic 3-piece band from Yorkshire
Ubu Roi – From The Evil Litter we present to you Leon & Claire playing their beautiful stripped down tunes.
"Out of adversity comes opportunity"…It's great to welcome you back inside The Adelphi Club after being locked down for a year.
Every band or artists starts somewhere and more often than not, in this part of the world, it's here at The Adelphi Club. We're the first rung on the music ladder!
We've put together 21 gigs giving bands an opportunity to take to the Adelphi stage in front of a socially distanced audience. Small gigs to a small crowd, small victories! This should be fun!
We're calling it The Victory Club. That's what our club was originally called. Built in the 1880's it was named The Victory Club in 1923, almost 100 years ago, as an Ex-Serviceman's Club for WWI veterans.We hope you can join us to celebrate the New Wave of Hull musicians. Hear and There. Sounds from Everywhere!