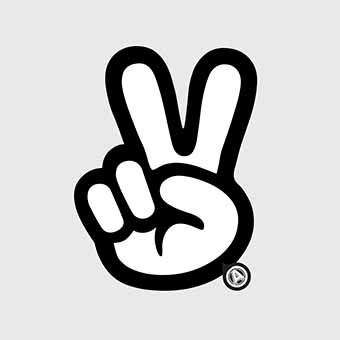 The Victory Club # 7
Date:

03/06/2021

Time:

2021/06/03 20:00

Location:

89 De Grey Street HU5 2RU

Venue:

Serial Chiller + Radars + Stay Home – The New Adelphi Club
The Victory Club presents, 21 socially distanced events…
The Victory Club # 7 – Serial Chiller + Radars + Stay Home.
Advance tickets at the bottom of this page – £5
Limited Capacity Event. 36 tickets available
Serial Chiller
Radars
Stay Home
Serial Chiller
The name Serial Chiller is an ethos. Cheap beer and shit pizza cover anxieties in grease and foam. Rattling fuzz yanks pop melodies out of bed, only to be pounded awake by drums unfit for a hangover. Hook driven and fast, Serial Chiller have perfected their own brand of Slacker Punk.
Singles from their latest EP, When It's Party Time, were hand picked by the likes of DJ legends Steve Lamacq and Huw Stephens for spins on Radio One and 6 Music.
Radars
RADARS are an indie-rock quintet from Hull who were formed in late 2019, and consist of singer Jack, guitarists Dave and Sam, bassist Calvin and drummer Joe.
Drawing inspiration from Circa Waves, Two Door Cinema Club and Foals, RADARS combine a danceable 2000s indie-pop sound with distinctive guitar driven rock.
The band recorded their debut single 'Wasted Melody' with producer Alan Smyth (Arctic Monkeys, Reverend And The Makers) at 2Fly Studios in October 2019. The song was subsequently released on 7th December 2019 to positive reviews from Get Some Magazine, Yack Magazine, TopSpion, Here Comes Floyd to name a few.
The band's second single 'Gloria' was recorded with the same studio producer combination and released on 3rd January 2020. The release cultivated the band's debut airplay on BBC Radio, via BBC Introducing Humberside, and has been their most successful single to date with over 14k streams.
Afterwards came another studio session completed in March 2020, this time at SoundHub Studios with producer Barrington Mole (published by Warner Chappell) and engineer Tom Carter (Whitemoor, I Set the Sea on Fire). RADARS then released 'Same Page' on 10th April 2020, and have received press coverage with Niji Magazine, Indie Buddie, York Calling, Gig Radar, Velvet Independent and On Magazine Yorkshire. The track was added to The Indie Sound and Virtue This playlist culminating in over 1k streams during the song's debut release week, and over 10k to date.
Following the success of 'Same Page', RADARS returned to Soundhub Studios and released follow-up single 'Get Better' on 21st August 2020 to critical acclaim from Local Sound Focus, with a first ever music video to support this too.
After COVID-19 caused delays to RADARS plans for live shows and further releases, they now look to 2021 as the year that they can get onto the stage to fill dancefloors across the country.
Stay Home.
Stay Home are Musician Max James of Alfonso Conspiracy, Unwired Society and many underground local bands begins exploring a more melancholy, ambient side of things. Taking influence from bands like American Football and Sunny Day Real Estate, lots of emo goodness is just a few steps away…debut single out on June 4th
"Out of adversity comes opportunity"…It's great to welcome you back inside The Adelphi Club after being locked down for a year.
Every band or artists starts somewhere and more often than not, in this part of the world, it's here at The Adelphi Club. We're the first rung on the music ladder!
We've put together 21 gigs giving bands an opportunity to take to the Adelphi stage in front of a socially distanced audience. Small gigs to a small crowd, small victories! This should be fun!
We're calling it The Victory Club. That's what our club was originally called. Built in the 1880's it was named The Victory Club in 1923, almost 100 years ago, as an Ex-Serviceman's Club for WWI veterans.We hope you can join us to celebrate the New Wave of Hull musicians. Hear and There. Sounds from Everywhere!