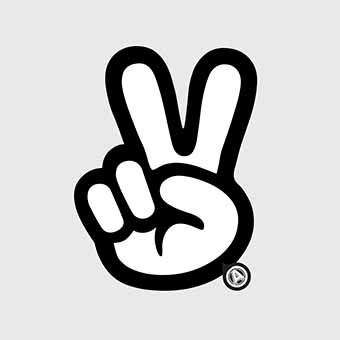 The Victory Club # 6
Date:

02/06/2021

Time:

2021/06/02 20:00

Location:

89 De Grey Street HU5 2RU

Venue:

Perfect Parachute Picture + Suave Martyrs + Salvador – The New Adelphi Club
The Victory Club presents, 21 socially distanced events…
The Victory Club # 6 – Perfect Parachute Picture + Suave Martyrs + Salvador
Advance tickets at the bottom of this page – £5
Limited Capacity Event. 36 tickets available
Perfect Parachute Picture
Sheffield-based Perfectparachutepicture are an alt-rock duo comprised of Kyle Ernest (vocals/drums), and Edward James (bass). The pair have been making an impact with their music since they began, back in 2014, but it's their last few singles that have seen PPP getting the traction and recognition they deserve. Radio play both within their local scene and internationally has allowed the boys to continue sharing their message, and doing it in style. PPP have just released their latest single, the high-energy, introspective rock anthem, The Stream.
In the last few years especially, artists have been writing music about how fed up they are with the world, and the day-to-day drag of modern life – which is exactly what Perfectparachutepicture have done with The Stream. They've accompanied this message with harsh, cutting guitar riffs and vocals that can't help but get stuck in your head. The Stream is a powerful offering from PPP, but listeners of the band wouldn't expect any less but an absolute storm.
Suave Martyrs
Manchester 5-piece band.
"Blending elements of '60s West Coast rock, Madchester era indie and psychedelia, the five-piece manage to embody all that makes Manchester what it is, while avoid the pitfalls of swaggering Gallagher-esque clichés."
​LOUDER THAN WAR 2020
"Psychedelic grooves grip the track from the outset, a bow to their arsenal which is their strongest and most destructive yet, pulsating your brain instantly."
​MUSIC IS MY RADAR 2020
Salvador
Salvador are an alternative rock / post punk band formed in Hull.
The debut album Head (Plagiarising The Criminally Insane) was released December 18th.

"Out of adversity comes opportunity"…It's great to welcome you back inside The Adelphi Club after being locked down for a year.
Every band or artists starts somewhere and more often than not, in this part of the world, it's here at The Adelphi Club. We're the first rung on the music ladder!
We've put together 21 gigs giving bands an opportunity to take to the Adelphi stage in front of a socially distanced audience. Small gigs to a small crowd, small victories! This should be fun!
We're calling it The Victory Club. That's what our club was originally called. Built in the 1880's it was named The Victory Club in 1923, almost 100 years ago, as an Ex-Serviceman's Club for WWI veterans.We hope you can join us to celebrate the New Wave of Hull musicians. Hear and There. Sounds from Everywhere!