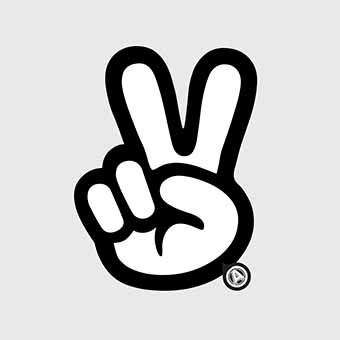 The Victory Club # 4
Date:

29/05/2021

Time:

2021/05/29 20:00

Location:

89 De Grey Street HU5 2RU

Venue:

The Holy Orders + Green Gardens + Sarah Shiels – The New Adelphi Club
The Victory Club presents, 21 socially distanced events…
The Victory Club # 4 – The Holy Orders + Green Gardens + Sarah Shiels
Advance tickets at the bottom of this page – £5
Limited Capacity Event. 36 tickets available.
The Holy Orders
"Just when you've had it with Strokes/Interpol/Editors soundalikes along come The Holy Orders and restore your faith in indie guitar music" Tom Robinson (BBC 6music)
The Holy Orders were first told that their amps were too loud in 2006.
Since then, the four-piece from Hull have divided the opinions of many sound engineers. The combination of strong songs, melodies, massive amounts of energy and huge dynamics has gained them a reputation as a ferocious live act.
Their debut album 'For the Ears of Dogs to Come' was released in the summer of 2013 and has been gathering acclaim ever since.
Tom Robinson has championed the band saying:
"Just when you've had it with Strokes/Interpol/Editors soundalikes along come The Holy Orders and restore your faith in indie guitar music"
He invited them onto The Tom Robinson Show on BBC 6music to play a session and, as well as playing them on his listener requested Now Playing show, they were his choice of new band when he selected his pick of songs on BBC 6music's The First Time.
The Holy Orders also featured in BBC Introducing's Ones to Watch list of 2013.
The Holy Orders continue to be loud in 2014 with a single and 3 new EPs of material scheduled to be released throughout the year.
"The Holy Orders are here to rescue rock from the fakes, the phonies and the frauds." The Devil has the Best Tuna
"For the Ears of Dogs to Come is everything that makes them a fantastic live act captured on tape, a gutsy, guitar-driven affair with tangible emotive qualities." 9/10 Whisperin' & Hollerin'
"Number 2 album of 2013" Travellers Tunes
"The best thing out of Hull since the Humber Bridge" Josh T. PearsonGreen Gardens
4-piece Pastoral Art Rock Gardeners from Leeds.
"Like stepping on to a deep-pile carpet strewn with rose petals Green Gardens have, in I've Wanted (available on bandcamp), a piece of music that nestles between the toes and radiates a palpable warmth which spreads through the body.
The retrospective, analogue effect, of I've Wanted is delivered in a hushed and unhurried flow of interweaving guitars with a well pitched vocal popping in and out of spotlight as percussion and bass too, jostle for the limelight – which though that sounds as if it can't possibly work as a concept, is actually the core strength of the creativity as the counterpoints of the elements form the sturdy framework on which the music builds its rich tapestry.
This is frankly rather lovely thing, it's great classy classic pop and it's pretty near as damn it perfect."
Think The Associates, The Divine Comedy or even Aztec Camera.
Sarah Shiels
Known as an authentic musician with rich blues vocals, over the past six years Sarah Shiels has been making a name for herself. As an experienced bass guitarist and vocalist, she has gigged extensively across the UK and Internationally, initially playing locally around Yorkshire with her first band 'The Velvet Dolls', before going on to play around England with 'Jackson D' and 'Rivers Johansson and The Deemed Unrighteous', as well as the likes of Seattle, Spain and Germany with ex blues-punk band 'Ming City Rockers'. Back in 2017 she embarked upon a brief project of psychedelic folk and blues with a new band, debuting at Beverley Folk Festival. They went on to support the likes of 'Curtis Eller's American Circus' at the renown New Adelphi Club in Hull, as well as the acclaimed 'Jeffrey Lewis'. More recently, she played with garage rock and roll outfit 'The Black Delta Movement', and throughout 2018, toured the UK and Europe. She is currently playing with 'The Dyr Sister', 'Fire (The Unstoppable Force)', 'Rivers Johansson', 'Chubby Mam' and 'Cowfish".
Sarah also performs solo, combining folk and blues alongside her poetry. She has supported 'Rod Clements' (Lindisfarne), 'Tom Hingley' (Inspiral Carpets), 'Wreckless Eric', 'Ted Key' (The Housemartins), 'SUSTO', 'Greg Russell', 'Anthony D'Amato' and 'Jesca Hoop' to name a few. In 2018, she also released her first collection of poetry, titled 'Two Years'.
"Sarah Shiels truly made her mark at this year's festival. Along with her incredibly talented band, she mesmerised the audience with powerful riffs alongside her distinctive rich, bluesy vocals.""A number of people commented on how great it was to see something completely unique at the festival, especially from an up and coming talent like Sarah, performing with her band on a main stage at our festival." -Beverley Folk Festival
"It turns out Sarah Shiels has a voice like honey poured over diamonds." -FolkBlues"
Out of adversity comes opportunity"…It's great to welcome you back inside The Adelphi Club after being locked down for a year.
Every band or artists starts somewhere and more often than not, in this part of the world, it's here at The Adelphi Club. We're the first rung on the music ladder!We've put together 21 gigs giving bands an opportunity to take to the Adelphi stage in front of a socially distanced audience. Small gigs to a small crowd, small victories! This should be fun!
We're calling it The Victory Club. That's what our club was originally called. Built in the 1880's it was named The Victory Club in 1923, almost 100 years ago, as an Ex-Serviceman's Club for WWI veterans.
We hope you can join us to celebrate the New Wave of Hull musicians. Hear and There. Sounds from Everywhere!