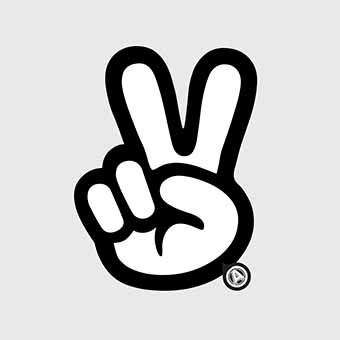 The Victory Club # 3
Date:

27/05/2021

Time:

2021/05/27 20:00

Location:

89 De Grey Street HU5 2RU

Venue:

The Evil Litter + Longlines + Mr.G – The New Adelphi Club
The Victory Club presents, 21 socially distanced events…
The Victory Club # 3 – The Evil Litter + Longlines + Mr.G
Advance tickets at the bottom of this page – £5
Limited Capacity Event. 36 tickets available.
The Evil Litter
The Evil Litter, Claire Scott, Leon Welburn and Nathaniel Lawson, are a loud, garage three piece from Hull, UK. Combining enigmatic lead and backing vocals with heavy thrusting guitar and polyrhythmic drums in the 'no wave', 'post-punk' style.
They write all their material in twenty minutes, which is strictly adhered to, ensuring the songs are brutal and immediate. Influences include Siouxsie and the Banshees, The Slits, Public Image Limited, Television, Sonic Youth and early PJ Harvey, although they don't try to emulate a 'sound'.
Their stage energy is as intense as the songs lyrical and musical content, thundering through an atmospheric and catchy set that leave the crowd wanting more.
Releases include the EPs 'Runts' and 'Injunjo', followed by the album 'Keep Yourself Afraid'.
Longlines
LONGLINES are an art rock four piece hailing from Hull, UK. What you get are big guitars, powerful songs with a conscience and social comment.
Mr. G
Performing under the name Mr.G , Mark Slade has supported acts such as Twist Helix (Newcastle), Elieri Hangerard (Wales), Matchbox Band, Backyard Casino (Hull) and Mama Feet (Brazillian band on the Hull date of their UK/Europrean tour). Expect acoustic pop tunes with a twist.
"Out of adversity comes opportunity"…It's great to welcome you back inside The Adelphi Club after being locked down for a year.
Every band or artists starts somewhere and more often than not, in this part of the world, it's here at The Adelphi Club. We're the first rung on the music ladder!We've put together 21 gigs giving bands an opportunity to take to the Adelphi stage in front of a socially distanced audience. Small gigs to a small crowd, small victories! This should be fun!
We're calling it The Victory Club. That's what our club was originally called. Built in the 1880's it was named The Victory Club in 1923, almost 100 years ago, as an Ex-Serviceman's Club for WWI veterans.
We hope you can join us to celebrate the New Wave of Hull musicians. Hear and There. Sounds from Everywhere!