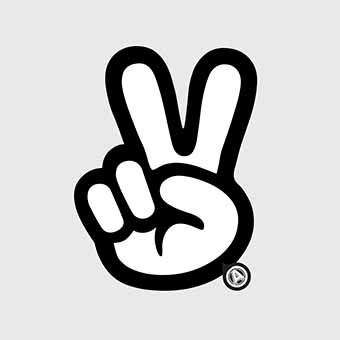 The Victory Club # 2
Date:

22/05/2021

Time:

2021/05/22 19:00

Location:

89 De Grey Street HU5 2RU

Venue:

Jack Conman + Domestic Dog + Evie Barrand – The New Adelphi Club
The Victory Club presents, 21 socially distanced events…
The Victory Club # 2 – Jack Conman + Domestic Dog + Evie Barrand
Advance tickets at the bottom of this page – £5
Limited Capacity Event. 36 tickets available.
Jack Conman
With love and support already coming in from the likes of BBC Radio 1, 6Music, Amazing Radio, and making it onto Clash Magazine's coveted 'Next Wave' feature in recent months, rising frontman Jack Conman now looks to showcase his debut album Seventh Sense Libido at the Adelphi.
As a self-producing artist, Jack's sense of depth and atmospheric on this new release is palpable. With nods to the likes of R.E.M. and Benjamin Francis Leftwich, his newest delight matches his own distinctly husky vocals with a warm and sweeping direction throughout.
Domestic Dog
Domestic Dog is Leon Welburn of The Evil Litter, Ubu Roi and Bunkerpop fame. Expect gorgeous electronica and acoustic guitars with the sweetest melodies.
Domestic Dog has released many singles and EP's on the Love Our Records label and Fast & Bulbous. This is a rare chance to see him play live.
Evie Barrand
Evie Barrand is an up-and-coming singer-songwriter from Market Weighton in the East Riding of Yorkshire. She began singing and playing guitar at the tender age of eight, and started to write her own music when she was just fourteen, finding it the best way to express her feelings. Having started making demos of her songs in 2016, she has now released her debut "Summer's Warm", which was released on 20th January 2018. Evie's music is heavily influenced by the 90's/noughties UK indie scene, particularly bands like Travis and Keane, and she has been praised on Twitter by both Fran Healy (Travis) and Tom Chaplin (Keane) for her covers of their songs. Since joining Goole's 'School of Rock' youth music programme in 2015 Evie has been honing her performances by playing open mic nights in and around Yorkshire. She warmed up the crowd ahead of Will Young's performance at Junction Goole in 2015, and supported Chantel McGregor at the same venue in 2016. During the summer of 2019 Evie played many festivals like Humber Street sesh and CarFest North.Plus Support

"Out of adversity comes opportunity"…It's great to welcome you back inside The Adelphi Club after being locked down for a year.
Every band or artists starts somewhere and more often than not, in this part of the world, it's here at The Adelphi Club. We're the first rung on the music ladder!We've put together 21 gigs giving bands an opportunity to take to the Adelphi stage in front of a socially distanced audience. Small gigs to a small crowd, small victories! This should be fun!We're calling it The Victory Club. That's what our club was originally called. Built in the 1880's it was named The Victory Club in 1923, almost 100 years ago, as an Ex-Serviceman's Club for WWI veterans.
We hope you can join us to celebrate the New Wave of Hull musicians. Hear and There. Sounds from Everywhere!