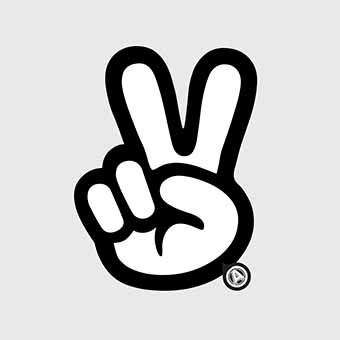 The Victory Club # 13
Date:

11/06/2021

Time:

2021/06/11 20:00

Location:

89 De Grey Street HU5 2RU

Venue:

Arch Femmesis + Saber Cruzer + Alfonso Conspiracy – The New Adelphi Club
The Victory Club presents, 21 socially distanced events…
The Victory Club # 13 – Arch Femmesis + Saber Cruzer + Alfonso Conspiracy
Advance tickets at the bottom of this page – £5
Limited Capacity Event. 36 tickets available
Arch Femmesis
Saber Cruzer
Alfonso Conspiracy
Arch Femmesis
Birthed from Nottingham's underground queer scene, ARCH FEMMESIS are a Post Punk Art House duo fronted by renowned performance artist and fashionista ZERA TØNIN. Their blend of brooding, chaotic basslines with intense, psychosensual poetry creates an intoxicating mix that horrifies and hypnotises the audience.
Inspired by the aggressiveness of British punk and the eccentricity of New York Club Kids, they evoke a nostalgic nod to Queer dance culture but with a fresh facelift and chemical peel. The duo have been gaining rave reviews around the Midlands for their extrovert performances and DGAF attitude, combining art, fashion and music into an immersive electronic experience.
Their debut single SAPIOSEXUAL was featured on BBC Introducing East Midlands to much critical acclaim. This was followed by the Lockdown video to their 'Sassy, sonic art piece', VELVET THUNDER, launched through Soundsphere Magazine, and subsequently reaching the ears of Award Winning Producer, Marta Salogni (Björk, M.I.A), who praised the track during her IWD masterclass.
Louder than War Magazine also featured the band in its Pick of the Best Line up, alongside Do Nothing, Witch of the East and Babe Punch. Journalist Amy Britton States: "Tonin is a born star; holding the crowd captive with a set that shifts into full performance-art mode. The acidic sharpness of their lyrical bite, infused with a gender agenda, is layered over a minimal synth sound in a contrast that works incredibly well […] their avant-garde stylings make them a major recommendation from me".
​
They have performed with Gothic Dream Pop artist, Tamaryn during her limited UK appearance on her 2020 European Tour, Dot to Dot Festival, Nottingham Pride, as well as other underground festivals across the North and Midlands. This year they will be supporting Lori (of Weekend Recovery) and Tokky Horror (featuring Zee Davine of Queen Zee) on legs of their forthcoming UK tour. Inspirations include: Peaches, Grace Jones, Anne Clarke, Divine, Deli Girls, IC3PEAK, Suicide, Chicks on Speed
Saber Cruzer
Hull, East Yorkshire, England, Saber Cruzer take you on a ride through tone driven deserts and melodic sky's. Formed in 2020 and having already released three singles, Saber Cruzer are a trio consisting of Front man and Guitarist, Alex Czapla, Bobbie Bell (Bassist) and Jack Brown (Drummer).
Soundsphere Magazine says – "We are big, big fans."
Alfonso Conspiracy
Blending influences of Industrial music, modern metal music and creating an instantly recognisable sound, Alfonso Conspiracy has been quietly forming a dark and exciting vibe in the gritty scene of northern england. The debut music released in 2020, 'I Don't Know If I Believe…' gave a taste of the harsh, hard hitting blend of anger, sadness and honesty that Alfonso Conspiracy offers. Now amplifying that, new music, performances and much more are arriving in unison with the journey to infect the scene with this movement – Invicta Media UK
"Out of adversity comes opportunity"…It's great to welcome you back inside The Adelphi Club after being locked down for a year.
Every band or artists starts somewhere and more often than not, in this part of the world, it's here at The Adelphi Club. We're the first rung on the music ladder!
We've put together 21 gigs giving bands an opportunity to take to the Adelphi stage in front of a socially distanced audience. Small gigs to a small crowd, small victories! This should be fun!
We're calling it The Victory Club. That's what our club was originally called. Built in the 1880's it was named The Victory Club in 1923, almost 100 years ago, as an Ex-Serviceman's Club for WWI veterans.We hope you can join us to celebrate the New Wave of Hull musicians. Hear and There. Sounds from Everywhere!