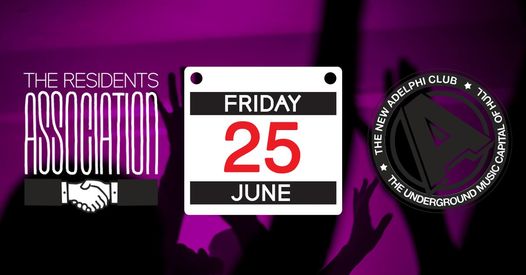 The Residents Association – Sit Down And Dance!
Date:

25/06/2021

Time:

2021/06/25 20:00

Location:

89 De Grey Street, Hull HU5 2RU

Venue:

The Residents Association – The New Adelphi Club
SIT DOWN AND DANCE!
The Return of THE RESIDENTS ASSOCIATION…..Limited Capacity of 36.
After a really really long time off THE RESIDENTS ASSOCIATION returns with relaxed, laid back, sit down and dance affair. As usual they'll  be providing you with some of the city's finest DJ talent all playing an eclectic mix of different genres to keep you shuffling in your seats with smiling faces and realpropergood vibes!
Tickets : £5.00
Realpropergood.