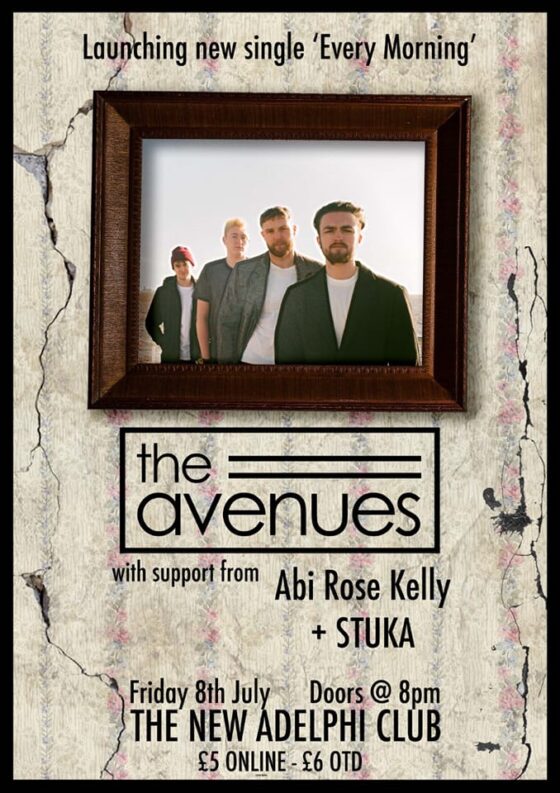 The Avenues + Abi Rose Kelly + Stuka
Date:

08/07/2022

Time:

2022/07/08 20:00

Location:

89 De Grey Street Hull HU52RU

Venue:

The Avenues + Abi Rose Kelly + Stuka – The New Adelphi Club
The Avenues + Abi Rose Kelly + Stuka
News From The Avenues!
"We've been buzzing to announce our new summer singles and today we finally get to!
Every Morning has been produced by the amazing Mickey Dale and it's our first release with the absolute beast that is Kurt Jackson on drums and percussion.
Not only are we dropping a new tune, we're doing it in typical Avenues style – tearing up the Adelphi with our mates!
Catch us on Friday 8th July alongside Liverpool's own Abi Rose Kelly and The Faints, and the legends that are STUKA.
Every Morning is a blend of psychedelic space jazz and French new wave cinema and yes – like all our tunes, its very, very pretentious. We don't have fun in this band."