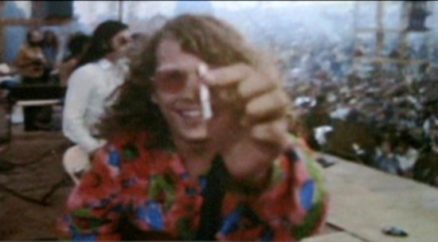 Barry 'The Fish' Melton // Crooked Weather // Dez Allenby
Date:

30/07/2019

Time:

20:00

Location:

The New Adelphi Club

Venue:

Barry' 'The Fish' Melton // Crooked Weather // Dez Allenby
Barry 'The Fish' Melton, ex-lead guitar with Psychedelic Pioneers Country Joe and the Fish comes to The Hull Adelphi accompanied by French guitarist Stephane Missri and spoon player John Robert ! Barry actually was at Woodstock 1969 and gets on the film shouting 'No Rain' !
Here he is joined by very special guests, Crooked Weather, who would and should have played Woodstock with their psych workouts and folky leanings. Just a shame they weren't even born then. Starting the evening off will be Dez Allenby who definately was about in the 60s music scene with his cult Psychfolk outfit FOREST, who had two classic LPs out on the legendary Harvest label in 1969 and 1970.
This gig will be exactly 50 years since the 30th of July 1969. A Wednesday. Nixon secretly visited Vietnam. The Apollo 11 had just returned from the Moon. Meanwhile Woodstock was setting up the stage, Barry was growing his hair, Dez was travelling the country in a beat up van promoting the new LP and doing gigs with King crimson and all the greats of the day. None of this he can remember. And Crooked Weather were still not nearly born. So come along, dig the vibe man and the enjoy the summer at this classic Hull gig. Party like is er 1969! One to not miss..
Tuesday 30th July 2019 The New Adelphi Club, 89 De Grey Street Hull . Doors at 8pm
More about tickets / door soon.
For the record – Barry "The Fish" Melton is one of the last living guitar players of San Francisco's mid-60's psychedelic era. He appeared as a musical performer in such movies as MONTEREY POP and WOODSTOCK, wrote the soundtrack for the Roger Corman classic, GAS-S-S, and had brief appearances is such movies as The Omega Man (1971) and More American Graffiti(1979). Melton is best known for his work in the rock and roll duo, COUNTRY JOE & THE FISH, in which he was co- featured with musical partner, "Country" Joe McDonald.